A Spacious, well ventilated, and well-furnished lab equipped with dummies especially one for CPR, instruments both medical and surgical, linens, tables used in different areas of nursing qualified teachers.
In our institution, we have a well-furnished lab with advanced equipment like microscopes, various solutions used for different tests,
different slides used in procedures. Well, qualified microbiology teachers are available from time to time to keep them up to date with recent
advances in the field of microbiology.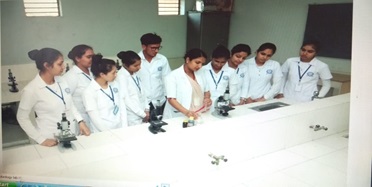 Availability of anatomy lab equipped with dummies, models, charts, anatomical parts, and  skeleton used to improve the learning of students by equipment and skillful and well-qualified teachers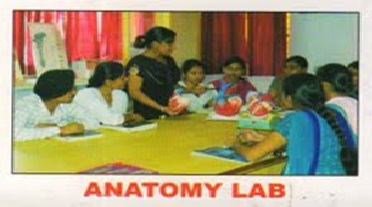 OBSTETRICS AND GYNECOLOGY LAB
A spacious, well equipped and well furnished obstetric lab with dummies, charts, models, instruments for different procedures, drugs used in different conditions. A well equipped and well-educated teachers with specialization in the same field are available every time whenever needed.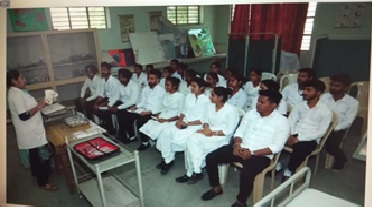 A well ventilated and well-furnished lab equipped with new cooking utensils, materials and articles with diet charts in reference to the particular disease conditions. Demonstrations are given to the students by well-qualified teachers specialized in a therapeutic nutritious diet.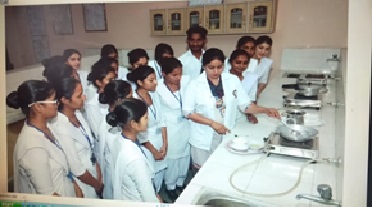 A well equipped and well-furnished community lab with all necessary facilities like bags, models, area folders, maps, and well-maintained records regarding vital statistics of different villages visited by the students. Qualified teachers in the community field present every time to teach the different aspects of community health nursing.